Raise your hand if you're ready for the ongoing school break! I hope all your hands are raised because with all the studying you've been doing for the finals, you deserve a break!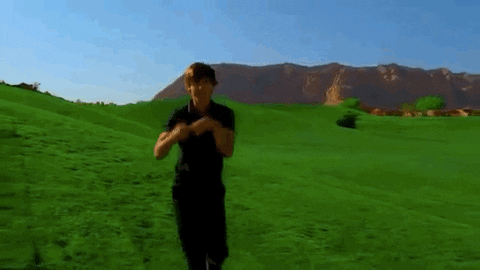 Hitting the pause button on life every now and then is a good way to boost productivity. It gives you time to do the things you're passionate about, clear your mind, and reboot for the comeback of hustle season.
Instead of constantly stressing about the upcoming semester or sleeping in the whole break, here are a few things you can do to keep yourself on track!
Declutter
You can use this time to get your life together again. Whether it's decluttering your closet, your notes, or your feelings, it's always nice to clean up the old and make space for the new. Decluttering can also mean discerning what's important to you and what you want to keep around. Spend a few days reorganizing your room, your thoughts, and your priorities.
Check goals and set them
Breaks are good windows of opportunity to check on your progress. Take this chance to see how much of your goals you've accomplished and set new ones, too. Because, human nature tends to make you focus on the things you don't have or things you haven't done, checking and setting goals is a healthy way to keep yourself grounded. It puts you in a sense of gratitude to remember how far you've come and where you're headed. Counting your blessings goes a long way!
Do something nice
What better way to spend your break than to feel good by doing good. Nothing says "Thank you," better than paying it forward. Use this time to turn yourself into a catalyst of change by giving a less fortunate brother and/or sister a helping hand. You can volunteer for a shelter, adopt a homeless animal, participate in a feeding program, or do your own thanksgiving event. Whichever you opt to do, it's always nice to be nice.
..and you know the best feeling? Doing something nice without having to tell anyone about it.
Take care of yourself
Being nice shouldn't be isolated to others. In fact, you can't be nice to others if you're not nice to yourself first. Breaks are meant to give you time to breathe and room to grow. Slow down and recalibrate. Take this time to try something new, tick something off of your bucket list, discover a new place, read a book, meditate, do whatever calms you down and brings you inner peace. It's only through slowing down that you can build momentum to speed up seamlessly.
Say it with me: You do you, boo.
Leave the school work alone
As counterintuitive as it sounds, worrying about next semester while you're on break is not going to help you. Leave the school work alone. Tbh, the only thing you should be taking seriously rn, is how to keep your mind as clear as possible during your break. To give yourself enough space to do this, make sure to clear up the backlog before the break starts. Clear out your desk and make room for your peace of mind.
Head on to Edukasyon.ph and check out our All About Senior High section, we're talking about how to balance life and school, together!
Tags:
all about senior high
edukasyon
edukasyon ph
edukasyonph
generation zen
school
school break
school work
self-care
vacation