Scenario 1: You have a job you're not passionate about.  
You're constantly anxious about doing your job right. You feel like you could mess up any time because you don't have the right skills. The clock seems to tick so slowly as you count the minutes until the day is over. When you get home, you breathe a sigh of relief. But then you think about tomorrow. "May pasok na naman bukas," you groan.  
Scenario 2: You have a job you actually love.
You feel like you're at your best in your chosen career. Maybe you don't have all the skills yet, but you're determined to keep learning. The hours fly by quickly, and you don't even notice. After a great day, you feel thankful. You look forward to tomorrow.
While the second scenario is ideal, it's not easy to find a job that can sustain while you live out your passion.
But you can give yourself a better chance by honing your passion at an early age. When your goals become clear, so will the path toward your dream career.
Here's what you can do right now to set yourself up for success:
Project Passion creator, Jake de Guzman, shares a lot of helpful insights on finding one's passion. His first tip: Get a pen and paper, then write down the things you like to do. No pressure, no need to think of concrete plans. Just jot down everything you enjoy doing to get in touch with what's inside you.
Think back to the moments when you felt excited and at your best. And don't judge your passions. Nothing is too shallow. Your love for anime, make-up, or doodling could be a clue to what you could pursue as a career in the future.  
"Just do it."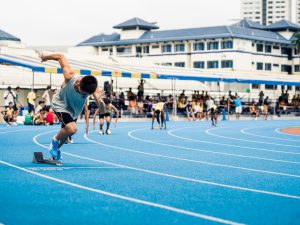 Take it from the famous words of Nike. It's all really a matter of just starting something. Carve out time for your interests if you don't get to do it at school.
If I had found my passion for writing as early as high school, I would have made more time to read books, write on my journal, and devour online resources to hone my craft. You still have the chance to do all those things for your own passion.
And when the opportunity arises, take it. Go all-out on that research paper or class project. Join that writing contest. Start that passion project. Take every chance you can get to get better at what you do.
Find people with similar passions.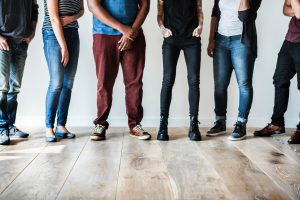 Cultivating your passion doesn't have to be a solo journey. Find classmates, friends, or family who share common interests with you. Being around like-minded individuals will inspire you to take action. After all, the best passion projects are born out of collaborations.  
Self-awareness will inform your decisions as you find the right path. You'll know what skills to work on, what college course to choose, and even what company to seek out after graduation—giving yourself a head start on your future.
Now the next step is to find the college course and university that will help you turn your passion into a career. Explore your options on Edukasyon.ph today!     
Tags:
all about senior high
develop your passion
education
extracurricular activities
find your passion
finding your passion
passion