If you're a STEM or HUMSS student who's looking to study in Singapore, consider enrolling at the Singapore University of Technology and Design.
Since it was established in 2009, Singapore University of Technology and Design (SUTD) has proven itself to be one of the top schools in the country. Guided by their mission to create a better world by design, SUTD empowers their students with a design-centric education. Their multi-disciplinary approach to arts and engineering encourages students to develop creative and innovative solutions to real world problems.
But don't just take it from us—let these SUTD "freshmores" tell you their own story. Here's what led them to choose SUTD, and what it's really like to be part of the SUTD community.
The versatile curriculum lets you explore your options.
Did you know that the undergraduate curriculum at SUTD was developed with help from the Massachusetts Institute of Technology? It starts with considering the industry's evolving needs and delves deeply into challenges the world faces today. Students can choose from four SUTD pillars: architecture and sustainable design, engineering product development, engineering systems and design, and information systems technology and design. Students are also prepared for the digital economy that awaits.
Azreena: "I chose SUTD because I prefer the versatile, interdisciplinary curriculum, since I am still planning my future career. There're so many options to explore, and many more opportunities to pursue what you are inclined towards. One day I can be picking up new programming languages, the next I am probably 3D printing something I've modeled for my own leisure!"
Insyirah: "I like the curriculum in SUTD, it's less traditional compared to NUS and NTU. SUTD emphasises a lot about passion, innovation and entrepreneurship."
It gives students a unique perspective.
SUTD is the perfect place for STEM students who haven't had a lot of exposure to the arts, or HUMSS students who want to sharpen their skills in more technical fields. All students will have a strong foundation in mathematics, science, Humanities, Arts and Social Sciences (HASS) and design.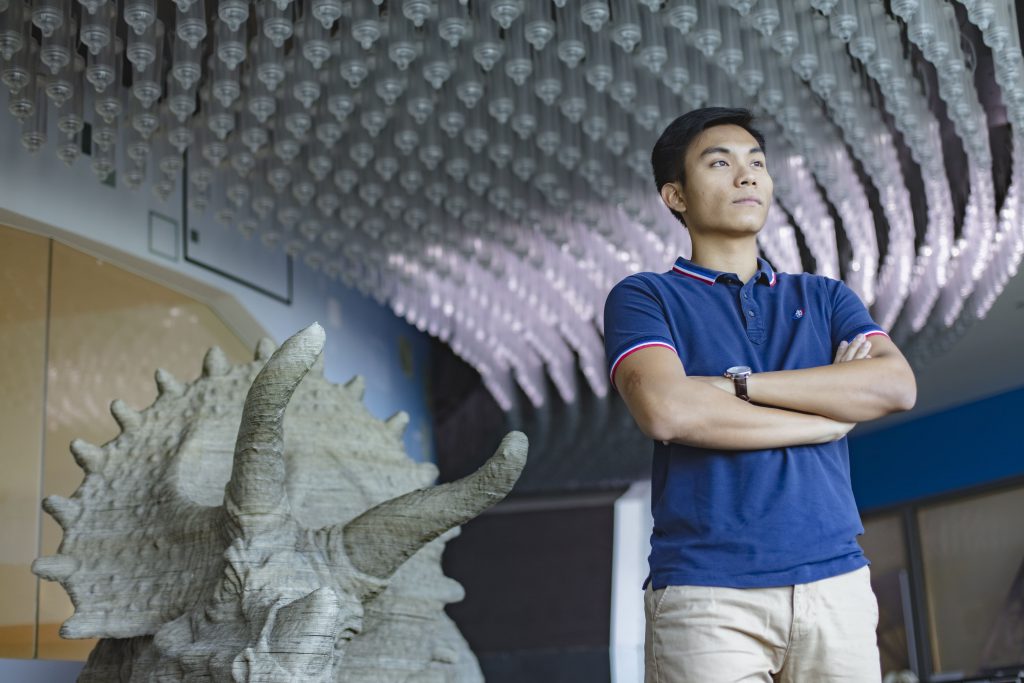 Hou-An: "I attended SUTD's Introduction to Design course as part of my polytechnic internship. We had to design and built something that would improve the world. Before that, I had never thought much about design as an aspect of engineering, and the course changed my perception. I realized design is more than just engineering; it is also about solving issues and thinking about the user experience."
Ragul: "There is just so much to do and so little time! One of the main reasons for coming here is to have an environment where I am encouraged to apply theory to solve real problems. […] Robotics is highly interdisciplinary. You've got to have your electronics, software, and intelligence. But you also need mechanical and functional design. Another reason why I like SUTD is because it is integrated. You can usually be in one pillar and take modules from another, which is awesome."
The community is small but welcoming.
Don't worry about making friends in a foreign environment — all SUTD freshmores stay in a hostel for the first three terms, which helps build a strong, vibrant community.
Raasheeda: "I think one of the best things about SUTD is that the cohort is so small. Everyone in my class knows everyone. That's how nice it is. And we always have dinner together. Last night, I went off for supper and I didn't know that they were having a games night together as a group!"
Xing Yi: "Although the student community here is small, it is incredibly homely and vibrant, where students always look out for one another and are unafraid to voice out their opinions and suggestions for improvements around the school."
It's challenging, but fulfilling.
SUTD has always been focused on developing technically-grounded leaders and independent innovators. Students get hands-on opportunities to practice and develop their work, and are encouraged to make an impact outside of school.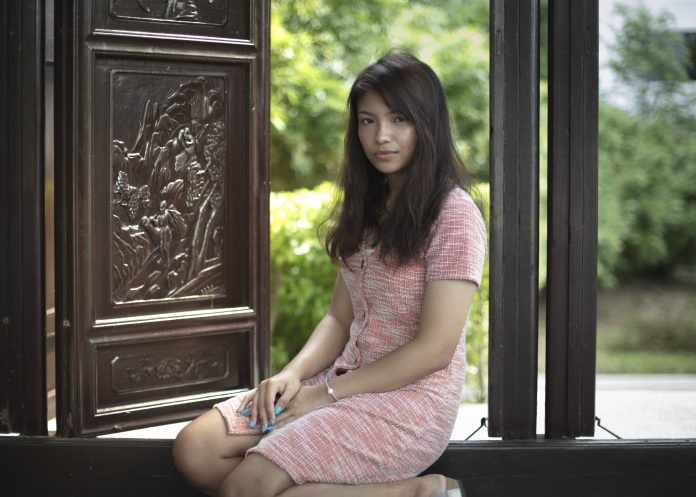 Amelia: "Within the first few weeks in SUTD, I already had multiple opportunities to do more. I was selected for the Design Odyssey (Drive) programme. I've been active in community involvement programmes since secondary school. My group is now working with a nursing home. By visiting them, we highlight what problems they have, and then create something that addresses their problems."
Ragul: "The highlight was taking part in a machine learning competition organised by DSTA. We were supposed to build a neural network to classify images and we eventually came in second place. Normally we play cybersecurity Capture-the-Flag (CTF) competitions, so machine learning was completely new to us. And unlike many of the other top teams we designed our networks largely by hand because we wanted to learn how every little part worked."
Tags:
asian universities
reasons to study in singapore
singapore university of technology and design
Singapore University of Technology and Design (SUTD)
study abroad
study in singapore
sutd undergraduate degrees
testimonials from SUTD students
why SUTD