So you're studying abroad!
Not every student gets the chance to book a flight a thousand miles from home and study in a far, far away land. But you do. Or you will! So we want you to make it worth your while. And by that we mean more than just attending classes, meeting new people, and exploring new places. (Though that's good, too.) We mean doing things that change you—radically. So you're better off when you head home than when you first left. #goals
At a time where "kids these days" are doing either crazy things they're going to be scolded for or social impact initiatives they're going to be applauded for, we hope you'd be the latter. Here are five ways you can make it happen while studying abroad! (Don't worry. No fire breathing involved.)
Keep a journal, and document everything.
Yup, you read that right. Not that you need reminding, but document everything. And we specifically put it first on the list so you won't forget! Whether that be writing in a journal, taking a picture or a video (lots of 'em), or doing a voice recording of what happened throughout the day. Whatever works for you!
The thing about studying abroad is that a gazillion things can happen in a day or in a week, and the next thing you know it's almost time to go home. How did your first day at school go? What did you feel when you said goodbye to your host family? Capture the moment so you can go back to it, and even share it with your family and friends. You'll thank yourself later!
P.S. Experience comes first, documentation follows. IYKWIM
Throw yourself into a worthy cause by volunteering.
You don't need to have a position or a million pesos to make a difference. You just need to be present and be willing to help. In any way. Volunteering is one of the best ways you can do it! (If you need a lil' convincing, here are five good reasons why you should volunteer.)
Is there an advocacy you feel strongly about? A similar group with the same mission as your college organization back home? Or a next-door neighbor who needs help mowing his lawn? Go for it! It's amazing how cultural barriers break down in the face of kindness. Trust us, you'll never go wrong with this one.
Organize a get-together with your newfound friends.
Making a difference in the world doesn't always have to be breaking news. Sometimes, it can just be understanding the world better. And in your case, the countries represented in your class! #PinoyPride
Why not gather your friends and set aside time for a cultural night! It can be a sit-down dinner, a board games night, or even a full program (if you're feeling extra!). Sure, you can easily search about a country online. But hearing stories firsthand from a local? Now, that's something you can't exactly do in school.
P.S. Don't forget to bring some Filipino snacks for them to try! (We suggest bringing the classic balikbayan favorites like dried mangos and banana chips.)
Take an elective you've always wanted.
Let's be honest. There's at least one class in college you've always wanted to enroll in but didn't. Maybe you were conscious about what people will say or you're worried about failing the class. Or whatever reason that is. We say a new country means a new chance to try!
Are you a frustrated performer? Take a theater elective. Do you want to learn a sport? Sign up for the PE class. Studying abroad is a great opportunity to let go of your worries, and unleash your potential. At the very least, if it doesn't work out, at least you tried. It's a win-win situation!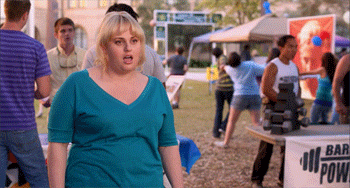 Go on a solo trip.
You've seen it all on social media. The fun barkada trips abroad, and other #squadgoals moments that take forever to plan with your friends. But have you ever wondered what it's like to travel alone? Well, studies say it's liberating. And studying abroad gives you lots of opportunities to do that!
List down activities you've always wanted to try and set off on an adventure! Do as the locals do. Try new things. And yes, get lost, too. It's all part of it! Going on a solo trip may be scary, especially if it's your first time abroad, but it's the closest thing you might experience to self-discovery like Julia Roberts in the movie Eat, Pray, Love. Are you up for the challenge?
P.S. If all else fails, make sure you have a trusted friend's phone number on speed dial. Safety first!
Document everything. Volunteer. Understand other cultures. Take that elective. Go on a solo trip. These are just five of the many things that can help you move out of your comfort zone, and experience an unforgettable study abroad adventure. So promise us you'll do it. Because we promise (in return), you're going to look back one day and be glad you did.
Get your passport ready, and start your study abroad adventure. Don't forget to pack your bags with helpful tips and advice on the Study Abroad blog section at Edukasyon.ph now!
Enjoying the blog? Register on Edukasyon today!
Tags:
bucket list
education
international student
Must-try things
study abroad